Cocktail party and gala season has officially arrived.  We want to look great in those LBDs but, the cold weather gave that ashy tint (dry skin) to our arms and legs.  By the time our skin gets that dry, body lotion will not work well because it cannot get past the dry flakes (yuck).  To take back our glowing, silky skin, we have to polish it.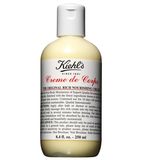 My favorite way to get polished skin is to have it done at a spa (Le Guananhani Spa is fab).  As that is not often a realistic option (because of money or time), I usually do it myself.
How To Choose An Exfoliant
When choosing an exfoliant, pick one with essential oils, so as you are scrubbing off the layer of dry skin, at the same time, you are nourishing the skin.  I like Fresh Brown Sugar Body Polish.  The brown sugar acts as an exfoliant and the evening primrose, sweet almond, apricot kernel, and jojoba oils feed the skin.  I find sugar based scrubs more moisturizing than salt based scrubs.
5 EASY STEPS To Polishing Your Skin: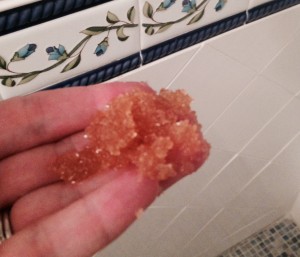 STEP 1:  Scoop a quarter size or more of the scrub on your fingertips.
STEP 2: Apply scrub in a circular motion all over your body one section at a time.
STEP 3: Repeat until you have covered your whole body (approximately 6 scoops of the scrub for my entire body).
STEP 4: Leave it on for 3- 5 minutes and then rinse off (if you have extra time, leave it on for 10 minutes).
Step 5: Apply body cream liberally.  I use Kiel's Cream de Corps because it makes my skin the most silky.  Also, it is not white so, it does not make my skin paler.
Avery Tips:  
It is best to exfoliate when you have time to let the oils soak in.  But, if you are in a hurry and need a quick fix, try scrubbing gloves (I keep a pair in the shower for just these times).
Exfoliating is best done 24/48 hours before you shave, wax, tan or bronze.
Scrubs are designed to dissolve when wet so they work best when your skin is dry or only lightly damp.
Apply in the shower as it can be a little messy.