Summer means beach trips, barbecues, holiday festivities and is the perfect time to get revenge (on that person who just broke your heart) or just reboot your looks and outlook because you are in a rut. Over the last 3 months two girlfriends were dumped because they "were not the same person"(i.e. he had met someone else but did not want to feel guilty) and one girlfriend is dealing with backstabbing colleague work drama. When these things happen, we tend to eat more, not brush our hair or obsess… Just say…NO…to those activities and instead see August as the perfect time to reboot our looks and outlook.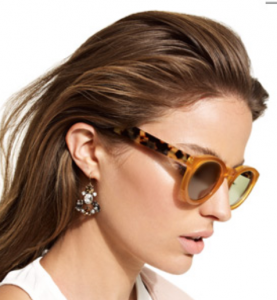 LOOK GOOD:
1. Brighten up your face. A bronzed, dewy face will always make you look more vibrant, younger and hides the bags. Try a new lip gloss and face bronzer. A lip gloss with a shimmer is a great start. I like Chanel's Lip Gloss in "Constellation." It looks good alone or can bring life to your usual lipstick. For the bronzer, try NARS Body Illuminator , you can put it on a specific area such as the top of your cheek bones or mix it with your foundation.
2. Try a new pair of fun shoes or purse. Summer sandals and purses are on sale and Fall shoes and purses have arrived! Buy something that makes you feel beautiful and you can wear them as a magical shield to get that extra bit of confidence.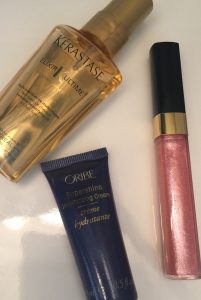 3. Give yourself a pedicure. This way every time you look down you see something that is pretty and that will make you smile.
4. Spend a few extra minutes with your hair. You can either add waves, straighten or go for a sassy pony tail. With any of these, you should add extra shine. Use a dime size amount of Oribe Supershine Moisturizing Cream or something similar. Put it in your hand and then rub it through your hair starting at the ends. You can use it with either wet or dry hair.
5. Exercise. This will make you look better and feel better.
HAVE FUN…by yourself or with friends:
1. Learn something new and a little out of your comfort zone. Take a kayaking, paddle boarding or sailing class. Not into water sports? Try a wine tasting or climbing class.
2. Go someplace fun. There are so many music festivals and outdoor concerts (some are even free) that you can always combine with a destination. I like visiting Telluride,CO because they have everything from a film festival (love this) to architecture and yoga festivals.
3. Hang out with friends in new places. Try out that new restaurant, bar or coffee shop.
Rebooting will make us feel fabulous (instead of putting on 5 pounds)and we will make them wonder why we are happy and look so good (but who cares, this for you).